NEWS
All the best wishes for the new year 2023 - lots of love, luck and health... many lovely days and joy with our beloved white sammies.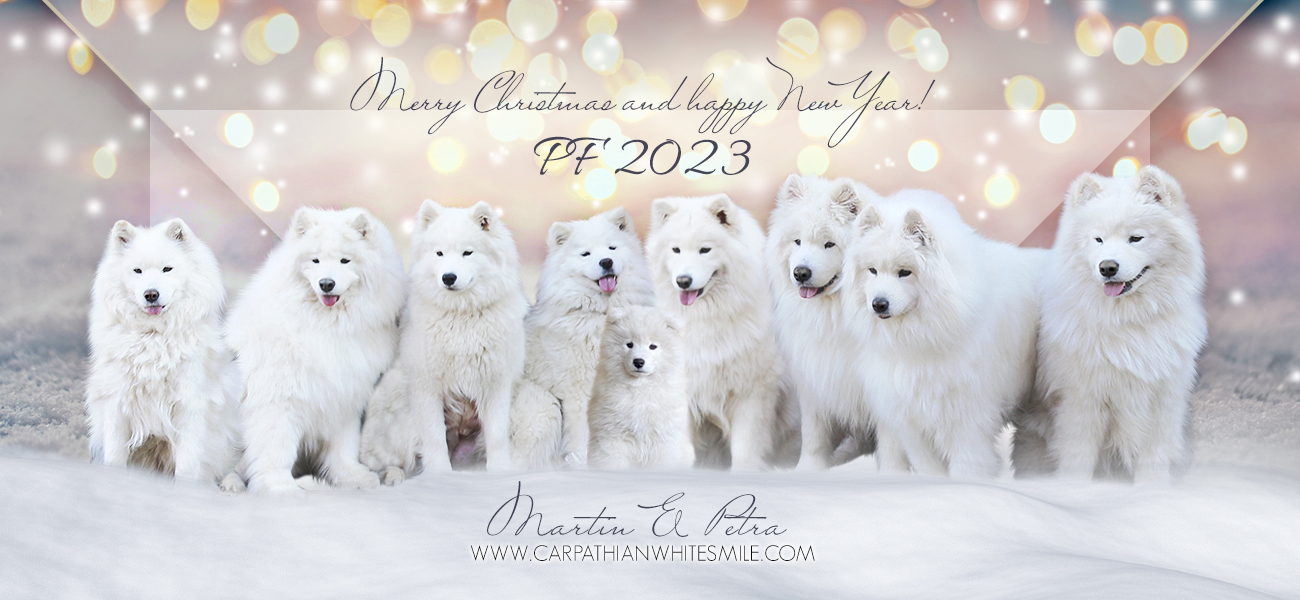 WE HAVE SOME LOVELY NEWS :-)
23.2.2022
23.2.2022 Litter "L" was born - 2 boys and 4 girls
Sire: Echo of Siberia Carpathian white smile "Leki" - HD A, eyes clear including gonio
Dam: Mishka na Severe Havana Nights "Minnie" – HD A, eyes clear including gonio
Gallery: HERE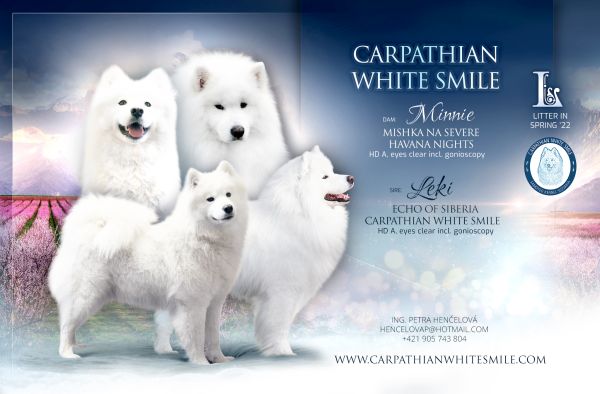 GREAT NEWS FROM EINAR
10.2.2022
DuoCACIB Brno 2022:

5.2.2022 – judge Ewa Górska, PL
Einherjar Carpathian white smile
Exc.1, CAC, Res CACIB

6.2.2022 - judge Kristína Vaníčková, ČR
Einherjar Carpathian white smile
Exc.1, CAC, CACIB, BOB

Einar is now fully qualified for title International Champion.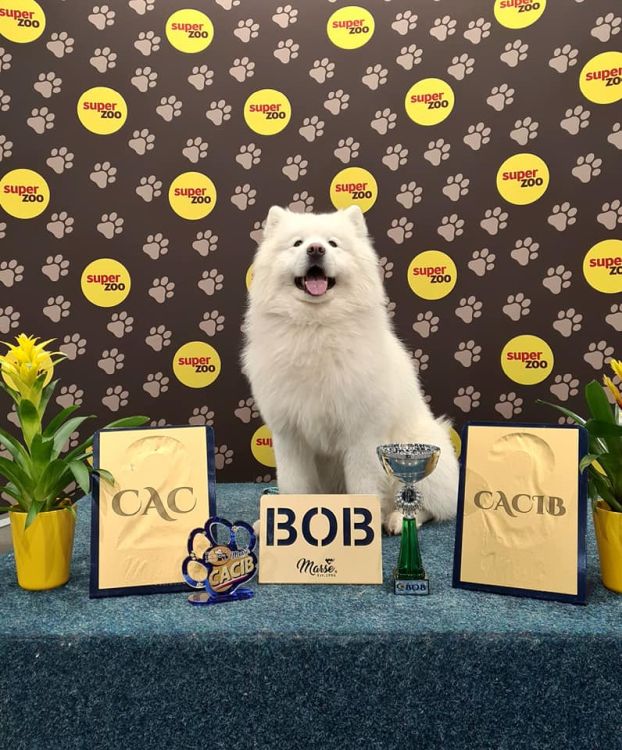 Congratulations Miška and Einar, we are so proud of you!

Only few days later Einar became proud father of 8 puppies in kennel LATORRE ROJA.
PUPPIES ARE CONFIRMED!
10.1.2022
Our Minnie will be mother. Looking forward to her first puppies:)
KASPER WENT OVER THE RAINBOW BRIDGE
10.1.2022
Unfortunately, at the beginning of the year we were hit by a very sad news .... 10.1.2022 unexpectedly and too soon left his family and this world young, strong and beautiful Kasper ... We are very sorry! Rest in peace and watch out for Timko and Maxik from behind the rainbow bridge !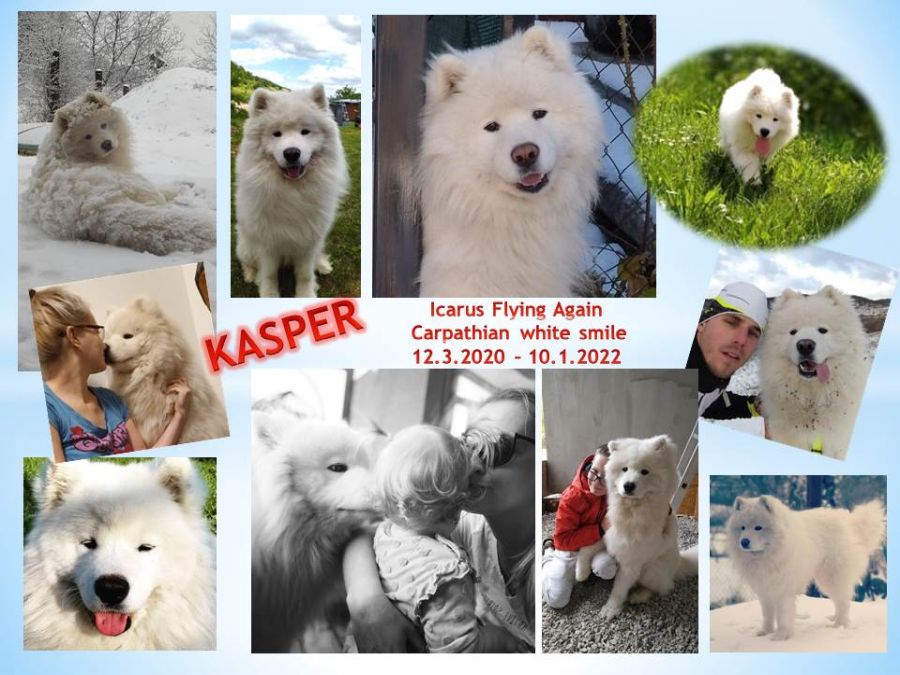 WE WISH ALL OUR FRIENDS, FANS AND SUPPORTERS A BEAUTIFUL YEAR 2022
1.1.2022
Another year passed like water ... for some beautiful, for some less ... for others difficult and sad.
I would also like to take this opportunity to thank you, our friends, members of our Samoyed family, for your support, friendship ... for every visit, trip, phone call, photo, message ...
Thank you also for the many greetings, Samoyed souvenirs, drawings, photos ... beautiful, thank you!
To new year 2022, we wish you all good health, happiness, love, joy ... and many happy days and fun with our white furry snowballs.
We are looking forward to meetings, joint events and trips!
News from 2021: HERE